LORD OF THE DANCE: MEHMET SANDER
Have you heard this?
Don't be scared - it's just a few trophy bruises.
Mehmet Sander is radical, revolutionary, extreme and 100% punk - here we talk about his forthcoming collaborations - and past. Training on stages full of Rauschenberg and Warhol - bunking dance school for the Bat Cave and streets of Soho - to recently being picked up for The Pop Group's Marc Stewart's debut solo record - he also spills about a new work with pioneering producer Youth (of Killing Joke).
Subscribe to more of these podcasts (on Spotify, Apple, Anchor etc)
Read more on Mehmet Sander on Cold Lips.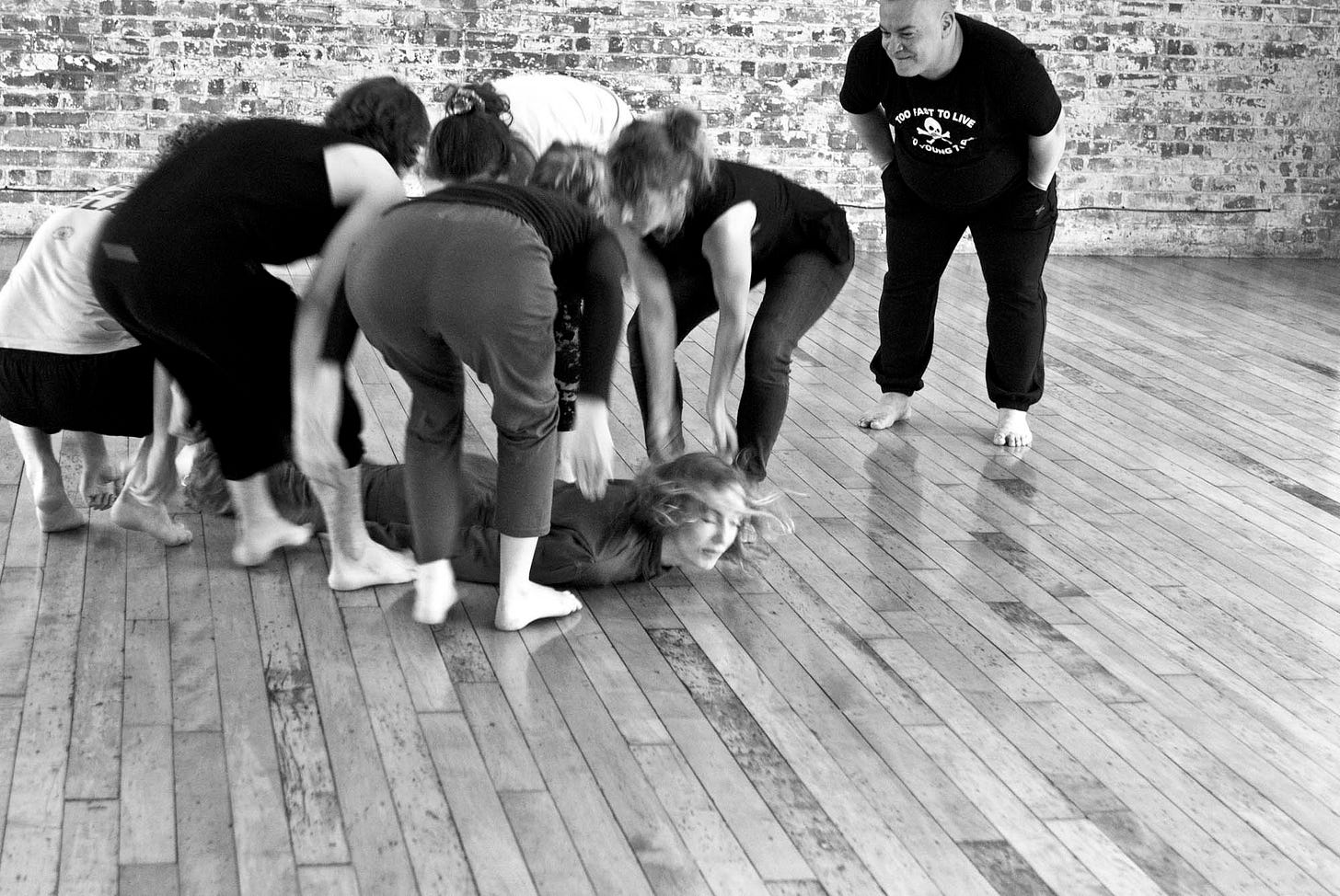 Photo of Kirsty participating in Mehmet's workshop by Gaynor Perry at the Chisenhale Dance Space